Search Сompanies pages in Google+.



Example: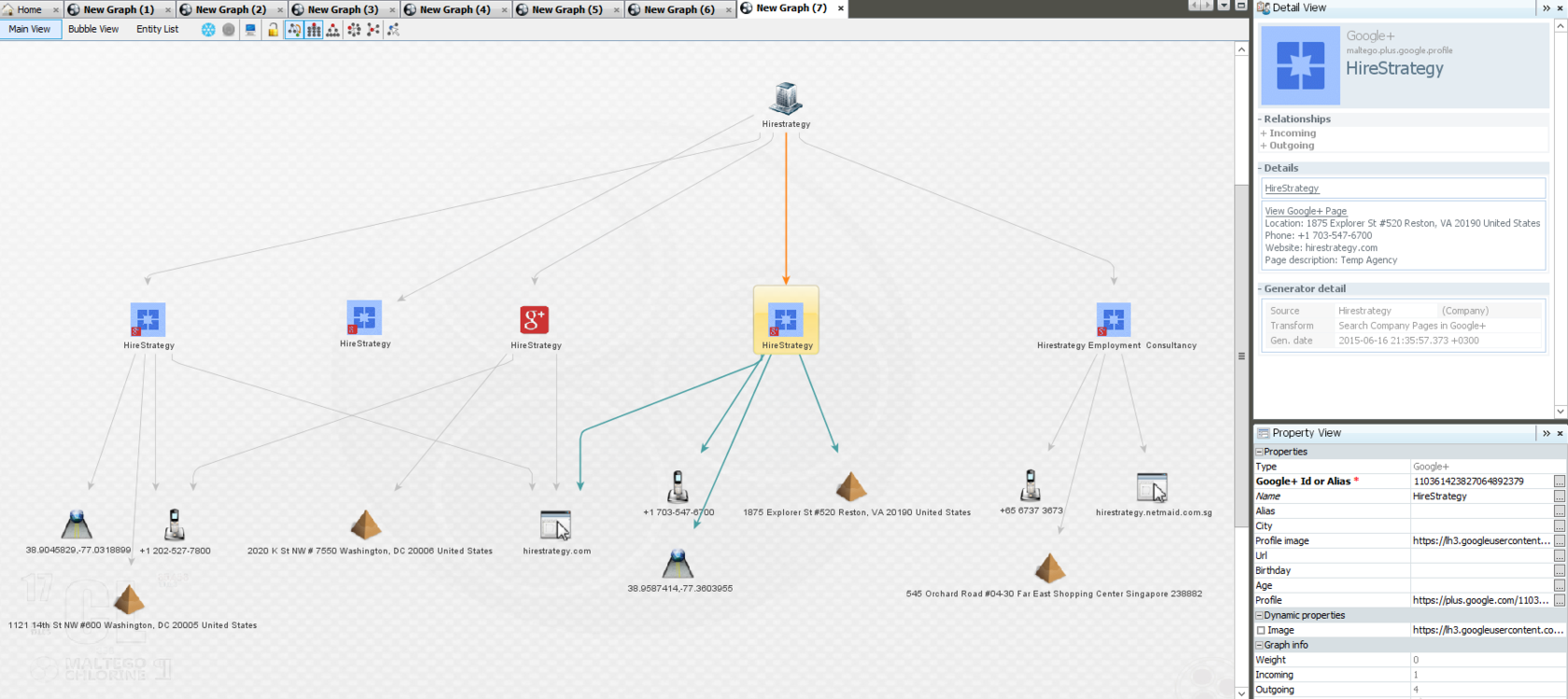 Search Person in Google+ [advanced] – This search reterns more results and work faster.



To Google+ Details [from Google+ id or Alias] – This transform update Google+ profile Entity and return: user urls to other profiles, emails, phone numbers, companies, colleges, locations, GPS-coordinates etc. For the companies pages it returns location, website, phone numbers, company type, emails.



Search Person in Google+ [Company affiliation] – This transform returns returns the Google+ profiles that mention the company.



So with this transforms you can find anybody in G+, even employees of Palantir Technologies:)